2020-11-30
[Guang Dar Magnet Ind.] GM Battery Type Magnetic Lifter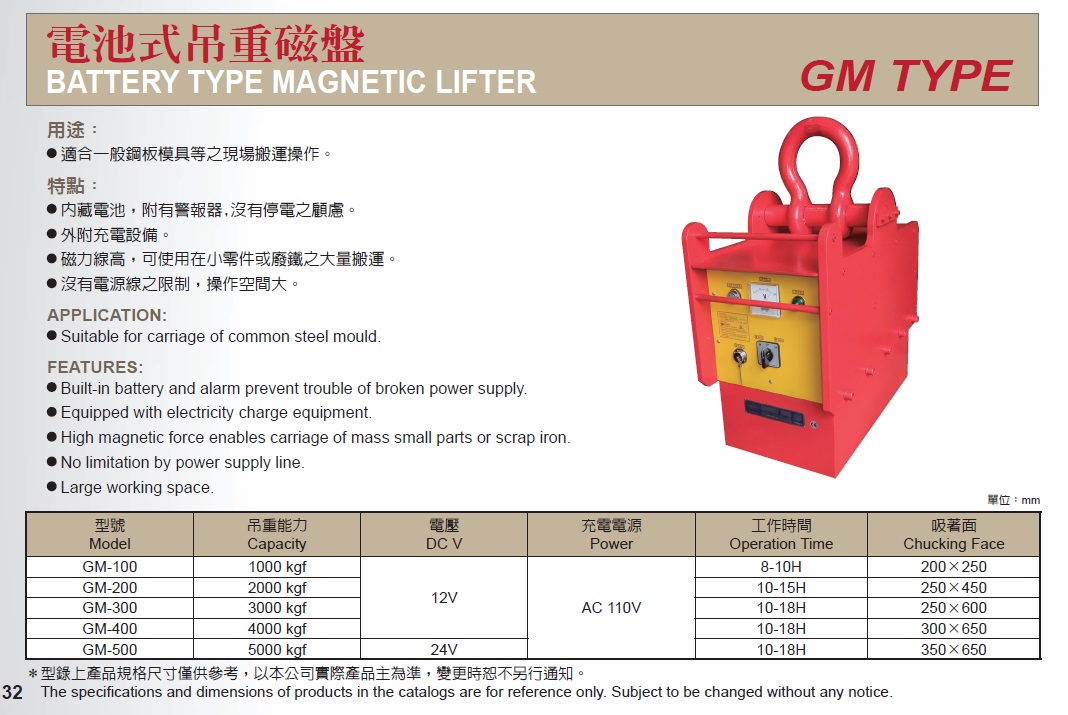 APPLICATION:
● Suitable for carriage of common steel mould.

FEATURES﹕
● Built-in battery and alarm prevent trouble of broken power supply.
● Equipped with electricity charge equipment.
● High magnetic force enables carriage of mass small parts or scrap iron.
● No limitation by power supply line.
● Large working space.
Official Website: https://www.guangdar.com/battery-type-magnetic-lifter-gm-type.html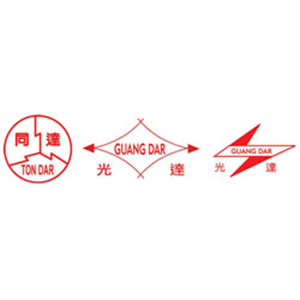 TEL : 886-4-24360757
FAX : 886-4-24366225
No. 24, Lane 123, Tungshan Rd., Sec. 1, Peitun Dist., Taichung City 406, Taiwan
Website : www.guangdar.com.tw