YINSH PRECISION INDUSTRIAL CO., LTD.

886-4-22447899

886-4-22452402

No. 26, Lane 31, Chung Te 6th Rd., Pei Tun Dist., Taichung City, Taiwan

www.yinsh.com
Noise Elimination Screw-in Plugs
Precision Locknuts
Noise Elimination Screw-in Plugs
At high speeds, the threaded holes for lock or balance screws generate high frequency noise and subsequent vibration. Our answer to the noise elimination is our screw-in plugs (option). Made of Polycarbonate Fiber, these plugs are extremely light and stable. An added benefit is the prevention of any rust build up.
Specification
| Noise Elimination Screw-in Plugs (Option) Specifications | A | B | C | D | Weight in Grams |
| --- | --- | --- | --- | --- | --- |
| M4 x P0.7 | Ø4 | 2.5 | 1.0 | 0.6 | 0.025 |
| M5 x P0.8 | Ø5 | 3.0 | 1.0 | 0.6 | 0.045 |
| M6 x P1 | Ø6 | 3.0 | 1.0 | 0.6 | 0.075 |
| M8 x P1.25 | Ø8 | 3.5 | 1.0 | 0.6 | 0.165 |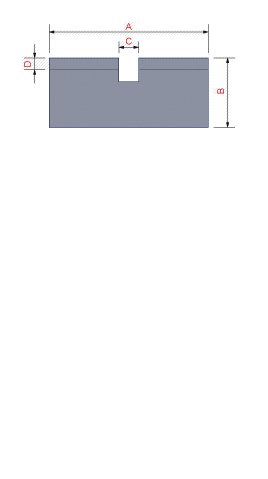 | Noise Elimination Screw-in Plugs (Option) Specifications | A | B | C | D | Weight in Grams |
| --- | --- | --- | --- | --- | --- |
| M4 x P0.7 | Ø4 | 2.5 | 1.0 | 0.6 | 0.025 |
| M5 x P0.8 | Ø5 | 3.0 | 1.0 | 0.6 | 0.045 |
| M6 x P1 | Ø6 | 3.0 | 1.0 | 0.6 | 0.075 |
| M8 x P1.25 | Ø8 | 3.5 | 1.0 | 0.6 | 0.165 |